About QMMB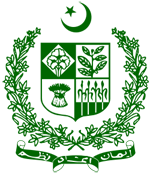 Creation of Pakistan was no less than a miracle. In the beginning, it was taken lightly by the opponents of Pakistan. They thought it was a dream of a few people, which would vanish after some time. They were proved wrong. Quaid-i-Azam proved that a steel determination and struggle from a resolute nation could not be denied. Quaid-i-Azam was nominated as the first Governor General of Pakistan while Mr. Liaquat Ali Khan became its first Prime Minister. The fight for a Muslim homeland was a long and tiring one. He was very strong in his character but weak in physique. The movement for Pakistan seeped his energy and he was a very sick and frail man and needed constant medical care. The medical care and medication could not improve his declining health. It deteriorated and he was confined to bed in Ziarat, a hill station in Balochistan. He remained there for some time but no improvement in health was noticed. He desired to be taken back to Karachi where he was born. He was taken to Karachi on 11th September 1948 but breathed his last while traveling from Mauripur Air Base to his residence. This was a blow to the new country and its people. He was buried in Karachi on 12th September 1948 at a place, which was a high ground on the outskirts of Karachi.
History
Quaid-i-Azam breathed his last on September 11, 1948 (May his soul rest in peace). Pakistan had lost the founding father and was immersed in mourning for the great loss. The nation was like a ship, which had lost its captain and the sense of direction too. Nevertheless, there were people who despite of their gloom, maintained their composure and decided that the Great Leader should have a grand mausoleum. It should be a magnificent memorial to a person who had single-handedly created a homeland for the Muslims of the sub-continent.
Read More
Organization
QMMB is an authority constituted under Section 5 (i) of the Quaid-i-Azam Mazar's Protection & Maintenance Ordinance 1971, validated by the validation of law act (63 of 1975). An independent board runs the affairs of the organization. The board is appointed by the Prime Minister of Pakistan.
Read More
Charter of the QMMB
The main charter of the Quaid-i-Azam Mazar Management Board include:-
a)

Upkeep and maintenance of Quaid's Mazar having an area of 61 acres.

b)

Beautification and landscaping of the grilled area (61 acres) and peripheral area (70 acres).

c)

Development, care and upkeep of relic room which contains the relics of the father of the nation.

d)

Development & mManagement of peripheral area of Quaid-i-Azam Mazar which extends to 70 acres.

e)

Management of ceremonial guards posted at the Mazar.

f)

To take decisions for Quaid's Mausoleum.